T
he cen­tral ques­tion of "Com­mod­i­fy­ing Men," Chap­ter 4 of Cyn­thia Daniels' book,
Expos­ing Men: The Sci­ence and Pol­i­tics of Male Repro­duc­tion,
is this: "In a social sys­tem that places male viril­i­ty at the heart of ide­al mas­culin­i­ty, how do we under­stand the devel­op­ment of a pub­lic mar­ket depen­dent for its suc­cess on pub­lic expo­sure of male infer­til­i­ty?" What moti­vat­ed me to write this post was this para­graph from the begin­ning of the chap­ter:
Only men meet­ing stan­dards of ide­al mas­culin­i­ty are "hired" by the bank to "donate." Donors may be reject­ed if they are too young (under twen­ty-one) or too old (over thir­ty-five), to short (under 5′ 8″) or too tall (over 6′ 2″), or if they weigh too lit­tle or too much. They may be reject­ed if they are of a race or reli­gion, or eth­nic group that is not in demand by con­sumers. They may be reject­ed if they are not heterosexual—if they've ever had sex with a man or had sex with a woman who has had sex with a bisex­u­al man. They may be reject­ed if they've spent more than thir­ty days in prison. Reach­ing back three gen­er­a­tions, they may be reject­ed if any­one in their fam­i­ly has ever had one of a hun­dred dif­fer­ent dis­eases or phys­i­cal dis­or­ders. Only men with no hint of his­to­ry of human frailty or dis­ease, no ques­tion about their sex­u­al­i­ty, and a phys­i­cal sta­tus not too dif­fer­ent from the ide­al fit man are accept­ed as sperm donors. Sperm banks sell their ger­mi­nal prod­uct through cat­a­logs that fea­ture glossy pho­tos of strap­ping, hand­some male mod­els (in a range of "col­ors"), pre­sum­ably sell­ing not just potent sperm, but the mas­cu­line ideals rep­re­sent­ed by such images. (74)
I knew, of course, that sperm banks cat­a­logue their prod­ucts accord­ing to a very spe­cif­ic set of traits, and I guess I always assumed that some men were exclud­ed from being able to donate, but I had only the vaguest notion of what those dis­qual­i­fy­ing char­ac­ter­is­tics might be. I would nev­er have guessed that they were not focused entire­ly on health, by which I mean, for exam­ple, pre­vent­ing trans­mis­sion of dis­ease to the moth­er or avoiding–or at least mak­ing cus­tomers aware of–things like a risk for Downes Syn­drome. As the above para­graph makes pret­ty clear, though, in addi­tion to sell­ing the pos­si­bil­i­ty of chil­dren to cou­ples and women who would not oth­er­wise be able have them, sperm banks are sell­ing to their cus­tomers a par­tic­u­lar kind of man, which means also a par­tic­u­lar vision of what man­hood and mas­culin­i­ty (ought to) look like.
With­in these para­me­ters of mas­cu­line accept­abil­i­ty, the list of char­ac­ter­is­tics they use to cat­a­logue their prod­uct begins to sound almost sin­is­ter. Here's the list Daniels' research revealed: height, weight, eye col­or, facial struc­ture, skin tone, hair tex­ture, reli­gion, IQ, hob­bies, tal­ents, inter­ests, race. Clear­ly there are two dif­fer­ent kinds of char­ac­ter­is­tics here, those that are unam­bigu­ous­ly genet­ic and those that are only poten­tial­ly so—or per­haps pre­dis­po­si­tion­al­ly so is the more accu­rate phrase. The for­mer are impor­tant in large mea­sure because peo­ple com­mon­ly want to have chil­dren who look like them; the lat­ter, because they want at least to imag­ine the pos­si­bil­i­ty of intel­li­gent, tal­ent­ed, suc­cess­ful, and per­haps even excep­tion­al off­spring. As Daniels shows, how­ev­er, in a brief but very use­ful social his­to­ry of arti­fi­cial insem­i­na­tion, the list as a whole has some very unsa­vory roots.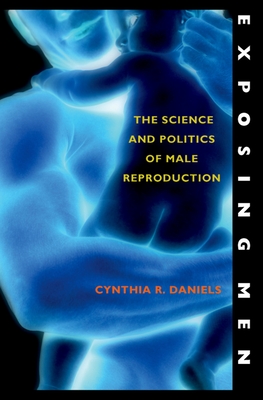 The first doc­u­ment­ed account of arti­fi­cial insem­i­na­tion is from 1779, when Laz­zaro Spal­lan­zani, an Ital­ian priest and phys­i­ol­o­gist claimed to have suc­cess­ful­ly impreg­nat­ed a spaniel with semen tak­en from a male dog. The doc­u­ment­ed his­to­ry of human arti­fi­cial insem­i­na­tion begins lat­er in the 18th cen­tu­ry. A man named John Hunter was said to have impreg­nat­ed a woman by inject­ing her husband's sperm into her vagi­na, result­ing in a nor­mal preg­nan­cy (75). This is called "arti­fi­cial insem­i­na­tion homol­o­gous" (mean­ing, by the hus­band) and it's abbre­vi­at­ed AIH. AIH's more con­tro­ver­sial cousin, "arti­fi­cial insem­i­na­tion by donor" (AID), which has its roots in eugen­ics, is the focus of this part of Daniels' chap­ter.
In the 1930s, AID was pro­mot­ed on the grounds that it offered an oppor­tu­ni­ty to prac­tice what was called "pos­i­tive eugen­ics," mean­ing genet­ic selec­tion for the ben­e­fit of soci­ety, and doc­tors urged that AID should there­fore only be made avail­able to patients who were like­ly to pro­duce such ben­e­fits. Even as recent­ly as the mid-1960s, the Nobel Prize-win­ning geneti­cist Her­mann Muller was singing AID's prais­es as a way to "ratio­nal­ize" human repro­duc­tion. Daniels quotes him, "[T]he means exist right now of achiev­ing a much greater, speed­i­er, and more sig­nif­i­cant genet­ic improve­ment of the pop­u­la­tion. [We need only over­come the] psy­cho­log­i­cal [obsta­cles] of our anti­quat­ed tra­di­tions" (81). In 1968, S. J. Behrman, a lead­ing advo­cate for AID, gave a lec­ture at the annu­al meet­ing of the Amer­i­can Asso­ci­a­tion of Obste­tri­cians and Gyne­col­o­gists in which he favor­ably quot­ed Muller. Daniels quotes a physi­cian who attend­ed that lec­ture, who said, "We need shed no tear over the lost lin­eage of the azoosper­mic hus­band" (82).
This idea, that infer­tile men were some­how unwor­thy (read: not man­ly enough) to leave any­thing of them­selves for future gen­er­a­tions, is a pow­er­ful one, artic­u­lat­ing an inad­e­qua­cy felt very strong­ly by men whose chil­dren have come to them through AID. A study done in 1976, for exam­ple, found that 80% of the hus­bands in the sam­ple expe­ri­enced guilt over the fact that they could not "give proof of their man­hood or act as real fathers" (83). Shield­ing men from the shame asso­ci­at­ed with that guilt is one rea­son for the empha­sis on pro­duc­ing chil­dren through AID who look as much like the father as pos­si­ble. The 1976 study also found, how­ev­er, that the men who suc­cess­ful­ly resolved AID's chal­lenge to their mas­culin­i­ty did so through the com­mod­i­fi­ca­tion of the donor's semen. Because they paid for the sperm, the study con­clud­ed, they were able to see it as noth­ing more than a "fer­til­iz­ing agent," divorced com­plete­ly from the man from whose body it came. Since he was no longer expe­ri­enced as present in the trans­ac­tion, there AID fathers no longer felt any threat. As Daniels puts it, "The mas­culin­i­ty of the father there­by rest­ed on the com­mod­i­fi­ca­tion of the donor and his reduc­tion to 'one func­tion' as the 'agent of fertilization'—in essence, an exten­sion of the will of the infer­tile hus­band" (83).
Described that way, buy­ing sperm is like buy­ing any­thing else. You become the own­er and the stake of the per­son who cre­at­ed what you've bought dis­ap­pears into your own­er­ship. I don't know where Daniels is going to take this as the chap­ter pro­gress­es, but there are seri­ous and dis­turb­ing impli­ca­tions, it seems to me, if one of the social func­tions of AID is to enable the pur­chase and affir­ma­tion of man­hood through the pur­chase of the mate­r­i­al nec­es­sary to pro­duce a child. This is a very dif­fer­ent set of con­cerns from those raised by the com­mod­i­fi­ca­tion of women's bod­ies through the prac­tice of sur­ro­gate moth­er­hood and the dona­tion of eggs, and it is one to which, as far as I know, we have paid all too lit­tle atten­tion.